With summertime coming up, and the weather bringing on some sunlight soon (I HOPE), these sunglasses by Real Kids Shades for the kiddos are a MUST have!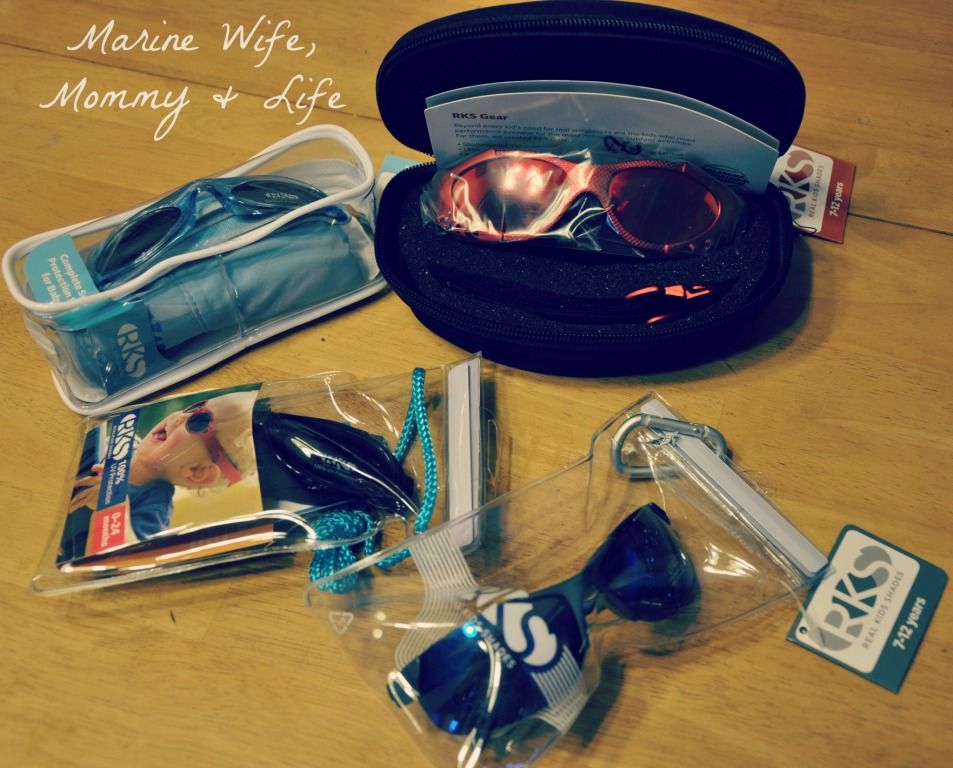 I was contacted by RKS to conduct a Review AND a sweet Giveaway for you, my awesome, amazing, wonderful friends & readers!
I pulled the Man-Child away from drawing and showed him Real Kids Shades page for 7-12yr olds and told him he gets to choose his own pair! "Oh look at those! Those are cool, they look like goggles! Ew, girl sunglasses? I don't want those. OHHH They have RED ones! Yea those mom those are awesome!" Needless to say, we went with the Red ones (his favorite color)... ;)
RKS also let me pick out a pair for our Mini Marine! I went through the choices for Ages 0-3yrs and found a pair that I knew daddy would approve of, Black, his favorite color.... :)
To my surprise Real Kids Shades sent the 2 pairs we picked out AND 2 more for review!! Wahoo! Back up pairs/match with the kiddos outfit pairs!
One of the surprise pairs being a Sun Hat AND Shades combo pack for baby! (He LOVES this set when playing outside!)
Of course, when they arrived in the evening the Man-Child wanted to dive right into the box and open his pairs before I could even get a picture!! Quick snap and the neatly packaged sunglasses were out! He was stoked that his Xtreme Convertible pair (Red ones) came in it's own case like dad's sunglasses. And that the Blade style pair looked like "adult" sunglasses!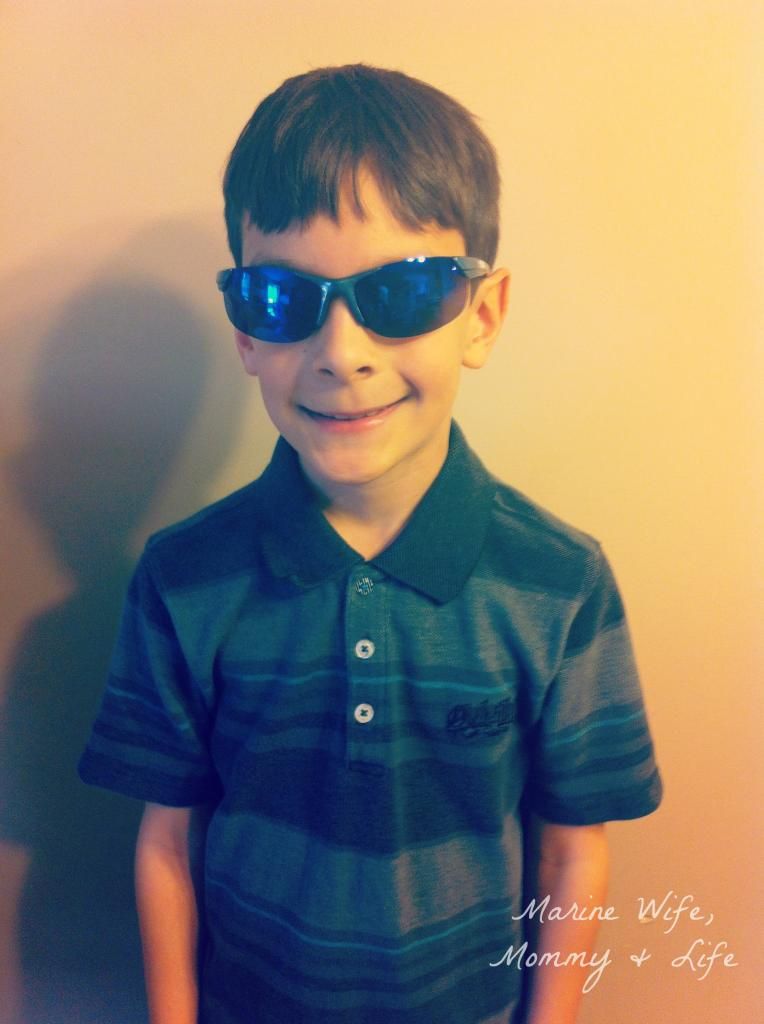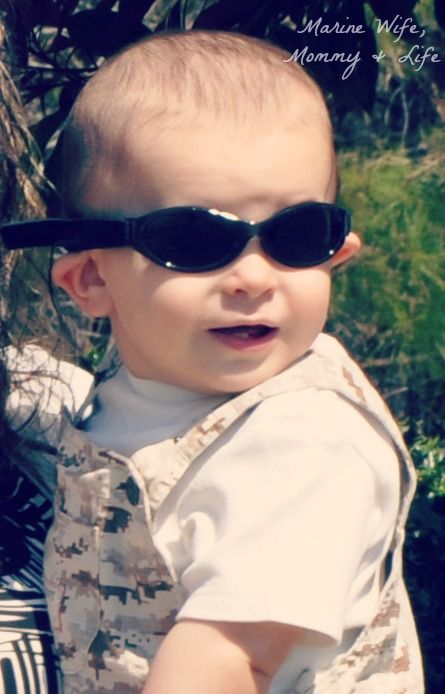 I was able to use these as a way to get him to stop whining about having to clean his room. "I will send these right back if you keep complaining and don't finish what you need to do!" Yes, it worked like a charm! :)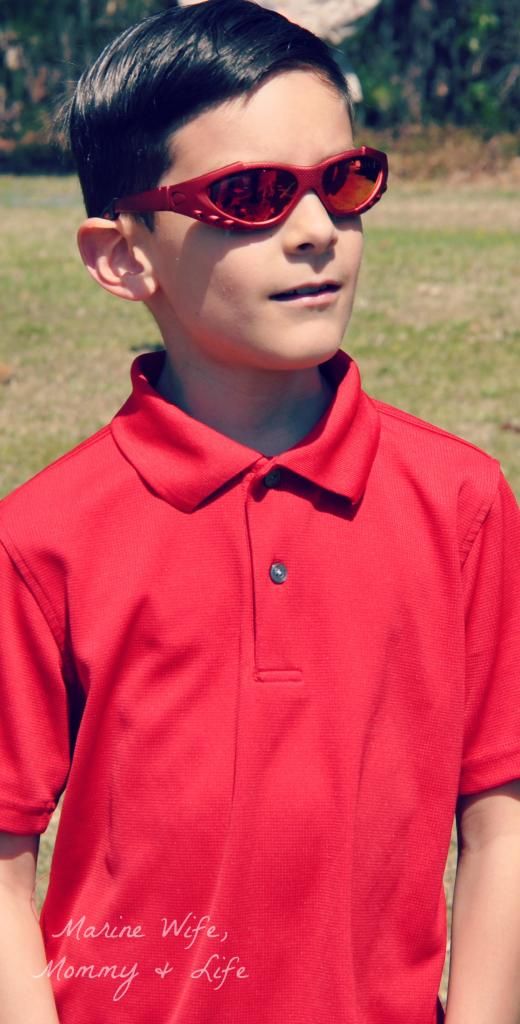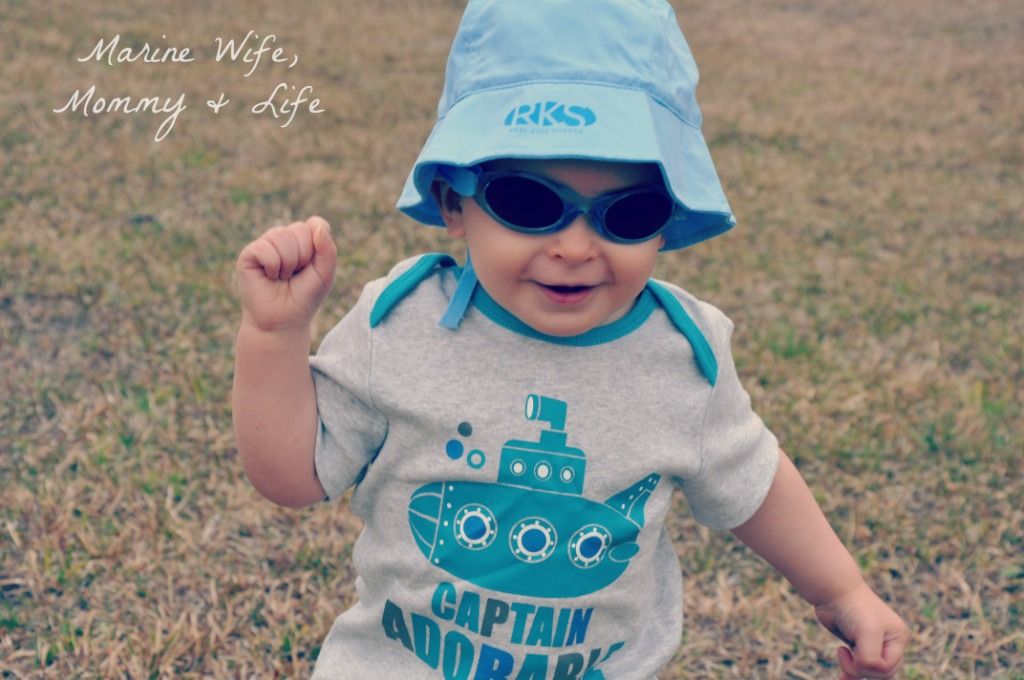 Our Captain Adorable making the shades & hat look gooood!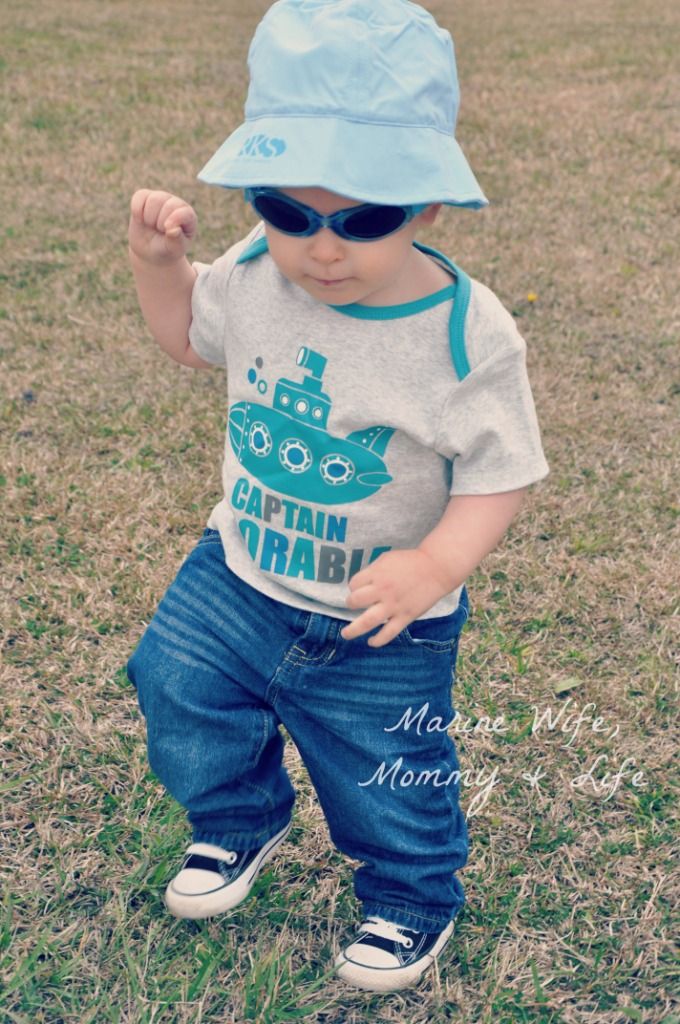 We're On A Mission. Since 2002, we've made it our mission to protect as many children's eyes as possible from the damaging effects of UV radiation. We launched Real Kids Shades when we couldn't find an inexpensive pair of real protective sunglasses for our own kids. The idea was simple. Offer affordable, real sunglasses designed just for kids. And manufacture them with the best materials available and ensure they block 100% of the sun's harmful rays.
For Ages 0-3 years Click
HERE
For Ages 3-7 years Click
HERE
For Ages 7-12 years Click
HERE
Real Kids Shades is giving one of my amazing friends the chance to win a pair of sunglasses of choice for their little one!!
Enter & Follow the Rafflecopter below!
A few entries can be done Daily to increase your chance of winning!
Winning entry drawn will be verified.
a Rafflecopter giveaway