Happy First Day of Spring Friends!!!
Please welcome Marine Wife's newest Sponsor, Jammin' Barefoot of Jamberry Nails, that is ran by Karen, who is a loving wife to a Veteran Marine!
I was given the opportunity to review a set of my choice!! Do you know how difficult it was to choose just ONE set?!?!?! There are SO MANY awesome designs to choose from, so I narrowed it down to a few and did what any grown adult would do, Iny, Miny, Miney, Mo.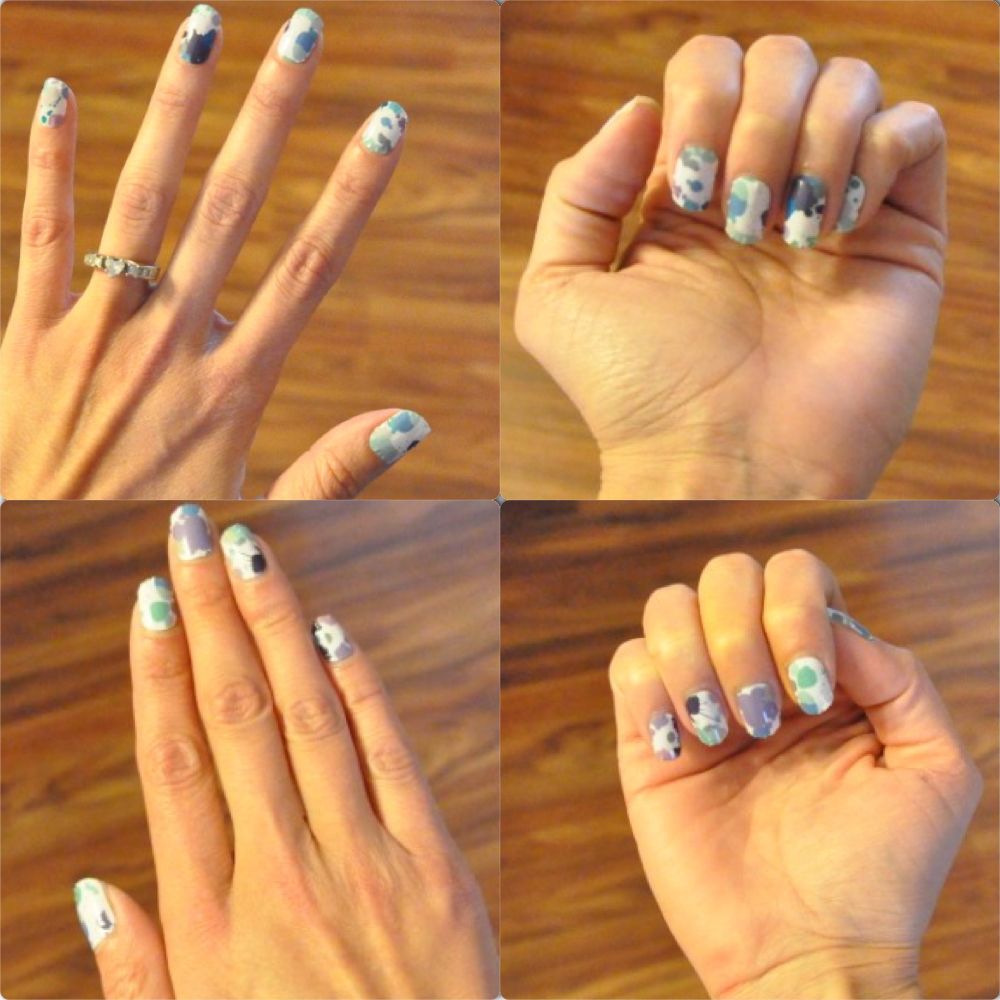 Now the process of applying..... Karen was great and provided me with the Application Video seen HERE and the Application Tips & Tricks video seen HERE. But let me tell you.... They make it look easy for a first time applier! AND they have all the tools needed for it.... I had a small art paint brush as the orange stick to lift the nail wrap and a blow dryer as the heater. The first two attempts on my thumb and index finger about drove me to the point of throwing the hairdryer across the room and grabbing a drink.
After taking a break, I tried again. (I'm not one to give up). Once I figured out how it worked best on my nails (they're not flat and have a good curve to them) the application was as easy as the video made it out to be!
While normally I would have spent a good TWO or more hours trying to paint my nails, remove the paint that I screwed up and start again, wait for however long for the first coat to dry, add designs with a nail polish pen, mess that up and start over again.... Catch my drift here? Jammin' Barefoot's nail art is already DONE FOR YOU! And those who have trouble with applying nail polish with your non dominant hand, these don't have that problem!!!! AND they can be used on your toes too!!! Another process that takes forever if doing so yourself, in the photo HERE of my own work from last year I went through many curse words, cotton balls of remover and then long waits of it drying. Only to have it smudge and chip within the first day..... UGGG!
No smudging, no chips, get up and GO with a great design of your choice or your OWN Making!
Oh yes, this mama looks forward to making her own and getting a few of the premade designs offered for my Favorite holiday, Fourth of July!
Please stop by and view her Business Page HERE and Facebook Page HERE to see all that she offers!!!
Here are a few more great designs that I NEED!
(Well... want

)
Follow the Rafflecopter below and enter all of the entries for a better chance to win!
(Some you can enter daily for a greater chance of winning!)
All entries will be verified at the end of the giveaway.
a Rafflecopter giveaway